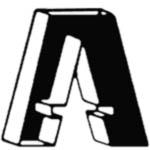 Recent reviews:
4/23: La Reyna y la Real
4/19: Hammerstroke
4/16: Flowertruck
4/12: Ajay Mathur
4/9: Manhole Cover
4/5: Agency
4/2: Martha Ffion
3/29: Heaven
3/26: Richmond Fontaine
3/22: Dream System 8
Archives (1991-2018)
Submissions
Search A&A and the web:

4/23/18:
Another continent, 90 miles away
My second son got the chance to go to Cuba and play baseball over spring break. Despite all the nonsense coming out of the White House, dozens of American commercial flights land in Havana every day. It is not as easy to travel to (and around) Cuba as, say, Jamaica, but it's not that hard, either.
---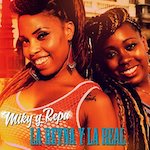 La Reyna y La Real
Miky y Repa
(Tumi Music)

---
Just as Cuban baseball players have struggled to come over to the U.S. major leagues, Cuban music has been similarly limited—in this country, anyway. Think about it. There's Buena Vista Social Club. What next comes to mind?

Reyna Mercedes Hernandez Sandoval and Yadira Pintado Lazcano joined forces six years ago. They have released a number of singles and EPs, but this is their first full-length album. It has been available in the U.S. for more than a year, but there hasn't been much notice. No one has written a notice on Amazon.

But that might change. The duo is coming to the Kennedy Center in May as part of its Artes de Cuba festival. But I got this set because my son met the duo in Havana, saw them perform and bought the disc. The CD contains data files and is not a mastered disc. That's no biggie for me, but it is emblematic of the problems that Cuban artists have getting their work noticed in this country.

La Reyna y La Real are rappers, but they incorporate many traditional Cuban sounds into their songs. They sing, too, in much the same style as much of today's American hip hop. Mixing that pop sensibility with traditional and pop sounds and strikingly activist lyrics, these songs make a strong statement. "Que Se Queme El Arroz" is probably the most complete expression of their ideal. The title translates as "Let the Rice Burn," and the point is that women should let the rice burn and spend more time fulfilling their own lives. This may not sound revolutionary to American ears, but Cuba's culture is just as macho today as it was before the revolution. Pushing back against stereotypical gender roles is also pushing back against other parts of society.

Even if you don't speak Spanish (and my skills are rudimentary, especially compared to the way my son translated for the many members of his team who don't speak Spanish), the swirl of sounds here provide scads of intoxicating appeal. The production isn't quite up to slick American standards, but I think that's good. This is Cuban music, distilled. La Reyna y La Real are a quiet revolution, one that will have more staying power than any overtly political act. As their popularity grows in Cuba, more and more young women will see new possibilities for their lives. One can only imagine what that will bring.