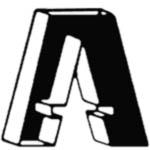 Recent reviews:
12/13: The Cascades
12/10: XUAN
12/6: The Wheel Workers
12/3: Taco Mouth
11/29: Greg Herriges
11/26: Superfonicos
11/19: Spottiswoode & His Enemies
11/15: The Fibs
11/12: Weather McNabb
11/8: Nate Smith
Archives (1991-2018)
Submissions
Search A&A and the web:

12/13/18:
Honed to perfection
So I'm listening to this and thinking, "Man, this sounds like it's right out of 1990." Plenty of Sisters of Mercy and Rammstein elements, that whole mid-tempo gothic industrial sound put to glorious use. Oh, wait! These guys have been around for 30 years, and they're German. So, yeah. It's like that.
---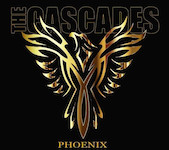 The Cascades
Phoenix
(Echozone)

---
Thick, muscular goth rock tunes played in the finest German engineering style. And a Husker Du cover. Excellent. With songs like "Blood Is Thicker than Blonds" and "Dark Daughter's Diary", it's clear that not much has changed over the past three decades.

And that's just fine. I've been hearing more and more of this sound lately, but it's nice to hear a band with a long history kick out something this assured. There's always room for a rock-solid expression of any style, and the Cascades have done just that.

Now, if you never thought much of goth rock, didn't like the Cure and thought that "This Corrosion" is about 50 minutes too long (or if these references make you go "how old are you, dude??"), then move on. But if any of this sounds attractive, give this a spin. There are plenty of nice goodies here.