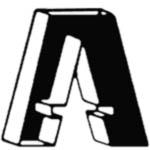 Recent reviews:
10/18: Charmless i
10/15: Alien Boy
10/11: Foamek
10/8: Fuzz Evil
10/4: He Arrived By Helicopter
10/1: United Ghosts
9/27: Baeilou
9/24: Walter Gorra
9/20: Broken Baby
9/17: Great Lake Swimmers
Archives (1991-2018)
Submissions
Search A&A and the web:

10/18/18:
Slinking into Babylon
Alex Pasveer is the driving force behind this Dutch outfit, and on these four songs he manages to meld the punchy rhythmic force of GVSB with the garage ethos of the Killers--shrink-wrapped for your pleasure.
---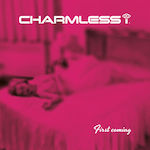 Charmless i
First Coming EP
(TCBYML)

---
This is commercial product of the highest order, and don't make any mistake about either of those elements. Chop-socky riffage slung out into a shiny production has rarely sounded so fresh and so fun. Four songs isn't enough to make a fair judgment about a band, but what a four songs!

What's probably most impressive to me is the range within the songs. They all share the same DNA, but they find different ways to slink down the alley. Pretty cool.

If this doesn't immediately take your ears for ransom, go find something else. This is a serious grabber, and once hooked finding a release point is damned difficult. Feed the jones.